About Joe Zott
I have worked in a number of industries and in a number of roles. Along the way I started and grew a few companies. Checkout my CV for a more traditional resume.
Industries
The organizations I worked covered many industries
Medical devices
Industrial - handheld mobile computers
Wireless - Wi-Fi
Consumer electronics - products/semiconductor/software
Semiconductor - system on chip (w/ bundled software), network chips
Defense / Intelligence / Aerospace
Software - embedded solutions, desktop apps, simulation/modeling, GIS
Roles
I have had many job titles, some of them are listed below. In all of them I always sought to delight my customer.
Corporate executive - CEO, CTO, CFO, COO
VP of Engineering, VP of Operations
Electrical engineer
Software engineer
Systems engineer
Engineering manager, director, VP
Program management - project, portfolio, manage PM team, manage major sales opportunities
Medical quality and regulatory
Business development - new market entry, customer development, proposal development
Operations manager - manufacturing, distribution, documentation, customer support
Education
I went to college and graduated from some of them. I also have taken lots of university and industrial seminars - many of them days, weeks in duration. The colleges that I attended and my degrees are:
MSEE, University of Maryland
BEE, University of Detroit Mercy
Products
I was the priciple engineer (as well as VP of Engineering) for AccuVein where I developed: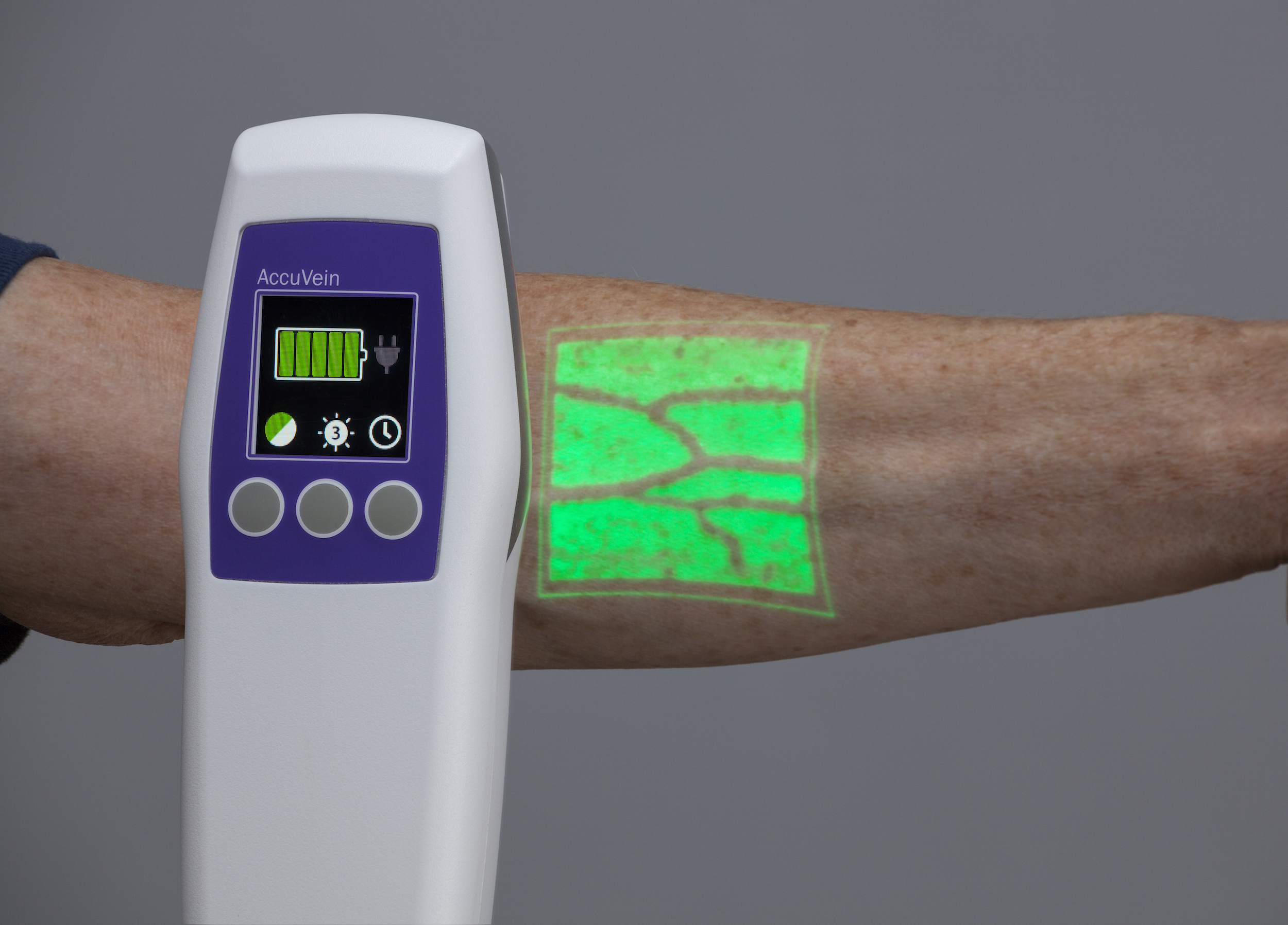 AccuVein AV500
AccuVein AV400
AccuVein AV300
Personal Awards
Product Awards
2014 SPIE Prism Award Winner Life Sciences and Biophotonics for AV400
2013 Gold Winner Medical Device Excellence Award - Critical-Care and Emergency Medicine Products for AV400
Edison Innovation Gold medal for AV400
Red Herring 100 winner - North America
New Product Innovation of the Year - Frost & Sullivan
2010 Gold Winner Medical Device Excellence Award - Critical-Care and Emergency Medicine Products for AV300
One of the top 10 technologies for healthcare professionals - Medical Device Developments
Best New Products for Pediatricians - Contemporary Pediatrics
Patents
Named inventor in 8 patents – obtained patents as both an individual without use of a patent attorney and as a company employee
As Engineering VP supervised the awarding of 50 patents to the company
Participated as engineering executive on both sides of various patent disputes
As engineering manager developed strategies to both design around patents as well as construct defensive patent strategies
Named inventor:
10,568,518 Device for detecting and illuminating the vasculature using an FPGA
10,517,483 System for detecting fluorescence and projecting a representative image
10,376,148 System and method for laser imaging and ablation of cancer cells using fluorescence
10,376,147 System and method for multi-color laser imaging and ablation of cancer cells using fluorescence
9,782,079 Device for detecting and illuminating the vasculature using an FPGA
9,072,426 Device for detecting and illuminating vasculature using an FPGA
8,990,856 Media playlist management and viewing remote control
8,122,475 Remote control for video media servers
Publications
On my augmented reality work
Poster presentation at Augmented World Expo 2015
On my hyperspectral work
Press
Augmented Reality